3 Reasons You Won't Find A Better Deal Anywhere Else

Our umbrellas are made to last - plain and simple. Our quality umbrellas will ensure your promotional investment will be well worth it. Why settle for cheap quality umbrellas when you don't have to?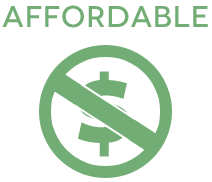 Interested in some promotional umbrellas but don't want to break the bank? Then you've come to the right place! We offer a vast range of umbrellas at affordable bulk prices without compromising on quality.

Umbrellas Only is 100% Australian owned & operated and always has been. We've got over 50 years combined experience in promotional umbrellas and can deliver anywhere in the country.
Premium Supplier of Promotional Umbrellas in Australia
Here at Umbrellas Only, we're dedicated to providing your Australian organisation with quality and affordable branded umbrellas. We've been in the promotional products industry for over fifteen years and in that time have never failed to serve our customers and their orders to the best of our ability. You can count on Umbrellas Only to fulfill all your promotional umbrella desires!
Best Selling Umbrellas
Latest Umbrellas
Keep up with the latest trends in promotional umbrellas by paying attention to our above best sellers list. These umbrellas are consistently the most popular from our range and as such we're able to offer you amazing deals on them.
Promotional Umbrellas Branded With Your Logo
Promotional umbrellas have become increasingly popular and more commonly seen as an outstanding way to promote your company with your own custom logo or message. Especially during the rainy summers we get in Australia! More and more people are being forced to use umbrellas on a daily basis and businesses are catching on.
Why not use the weather to your advantage and leverage some amazing coverage all over Australia. Perhaps even consider giving away your umbrellas because people can always use more umbrellas! Don't miss this amazing opportunity to get some effective coverage and keep your clients happy and out of the rain during the wet months. A perfect companion to your umbrella promotions would be these amazing embroidered polo shirts.
Start browsing for an umbrella that would suit your logo!
Latest News from Umbrellas Only
Our Promotional Associates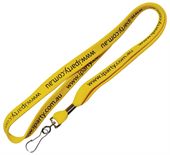 Perfect for conferences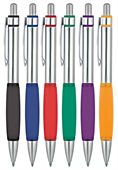 Every office needs pens